performance (table en bois, nappe, aliments variés, manivelle, 8 – 10 performeurs, rail de travelling, caméra vidéo, 5m50 x 4m30), 2016
(wooden table 5m50 x 4m30, table cloth, various foods, handle, 8 – 10 performers, dolly track, video camera)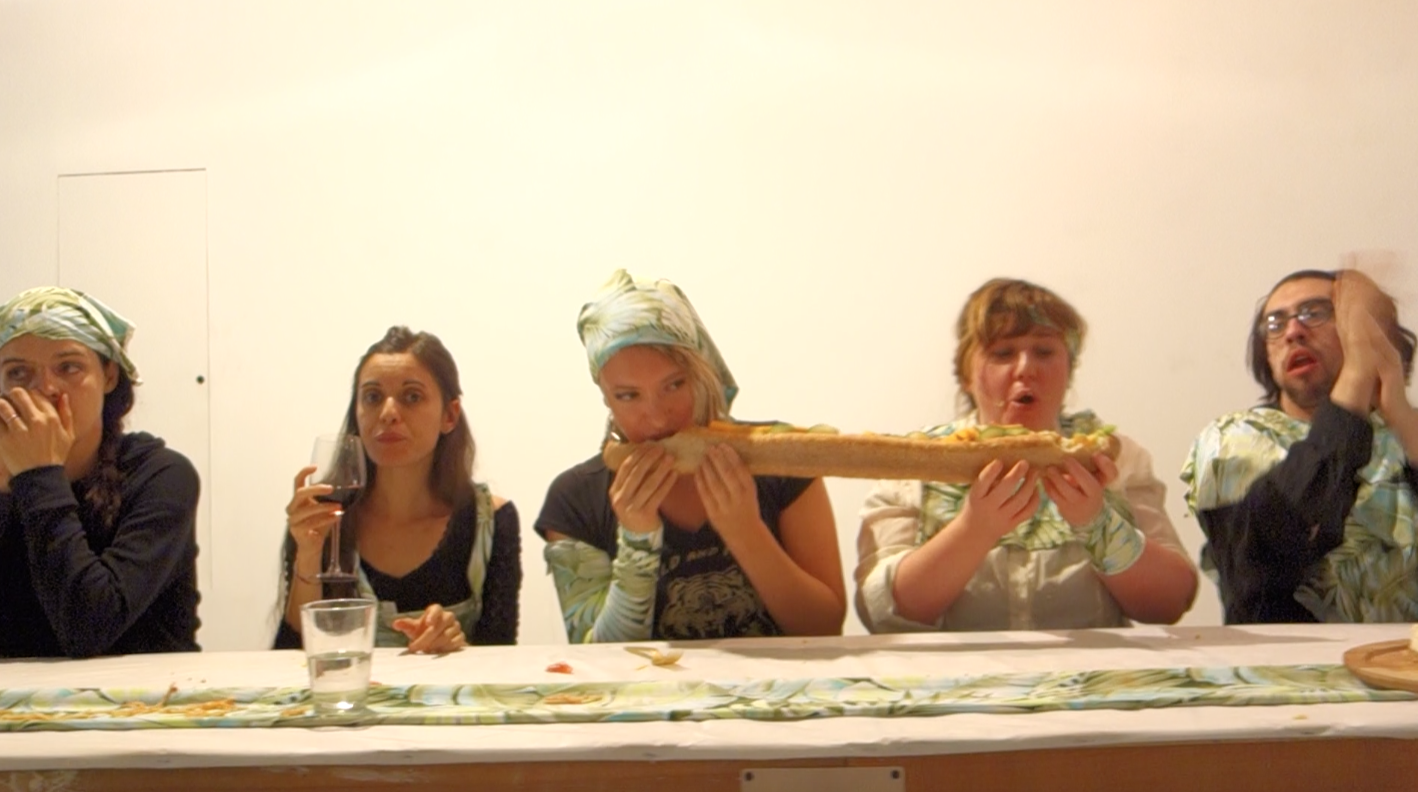 Une dizaine de performeurs sont assis à une table. Une personne assise au sol devant la table tourne une manivelle d'un mouvement régulier, permettant à une nappe en tapis roulant de se glisser le long de la table. Un.e serveur.se, à l'autre bout de la table, pose une série d'assiettes sur la nappe qui avance à vitesse constante. Les mangeurs conversent et consomment les aliments. Une caméra sur travelling effectue des aller-retours face à la scène, à la même vitesse que la nappe. La nourriture et les assiettes chutent une fois arrivées au bout de la nappe.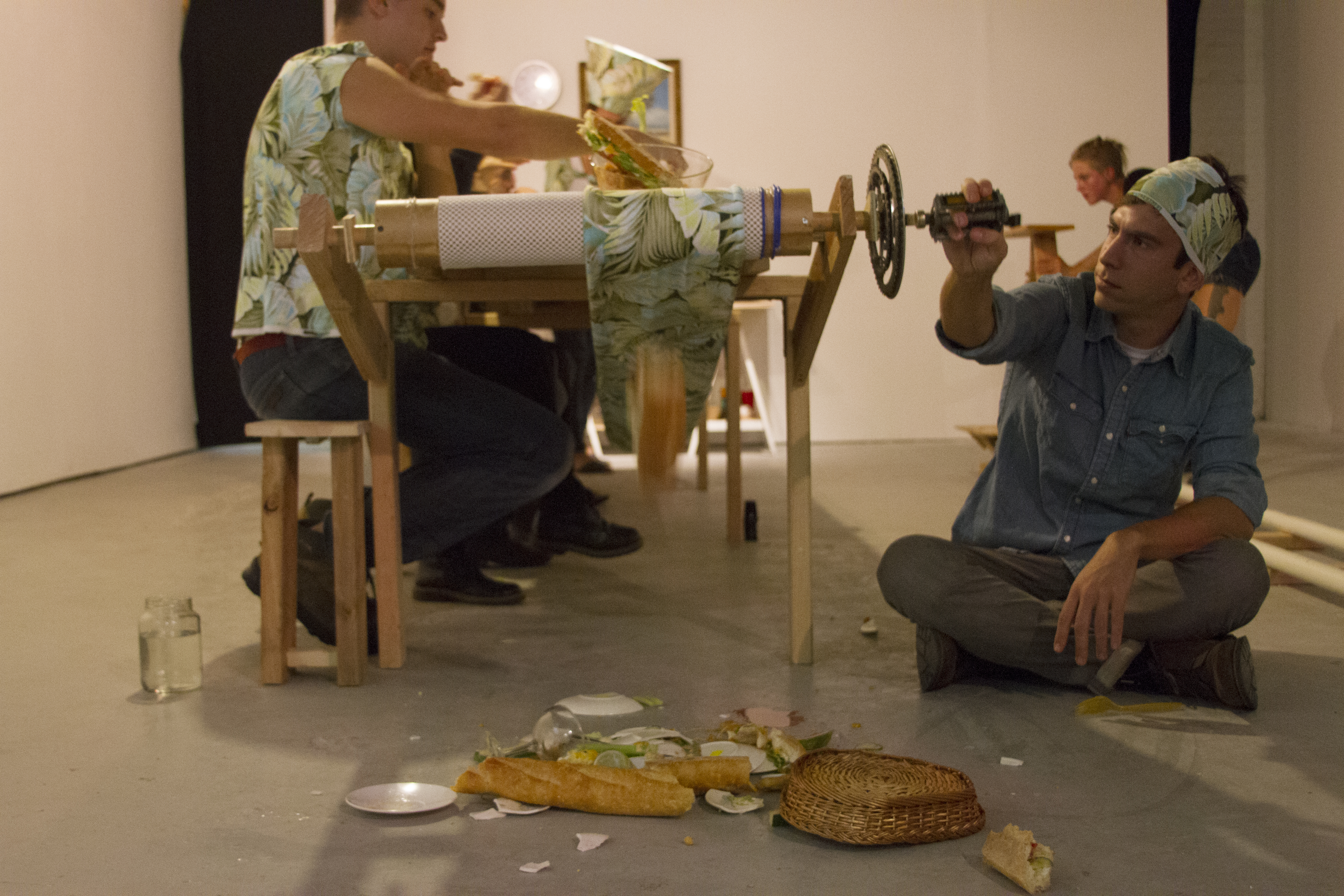 performed at Flux Factory, Abreaction 3, 24.09.16
Ten odd performers are sat at a table. Another is sat on the floor in front of the table turning a handle at a regular speed, pulling the conveyer belt – table cloth to slide along the table, constantly throughout the piece. Food is put onto the table by a waiter/tress at the other end of the table. The eaters chat to each other and eat the food. A camera moves up and down a track opposite the table at the same speed as the table cloth. The leftover food and plates crash to the ground at the end of the table.