Caténation is a series of performances. Each episode takes place in three steps. Each step is a distinct action. The last action of the first episode is the first action of the next episode, and so on. /
Caténation est une série de performances. Chaque épisode est en trois parties. Chaque partie est une action. La dernière action du premier épisode est la première action de l'épisode suivante, et ainsi de suite.
Caténation#1
1. "section"
Saw a steel ruler in two unequal parts and stick the two pieces to a vertical surface. /
Scier une règle en acier en deux parties inégales et les coller sur une surface verticale.

2. "de la nuance"
Boil six eggs at six times : 3'00" ; 3'30" ; 4'00" ; 4'30" ; 5'00" ; 5'30" and place them in egg cups in a line. /
Cuire six oeufs à la coque à six temps de cuisson, puis les placer dans des coquetiers en une ligne.


3. "de la ressemblance"
Show a number of images of cherry blossom followed by a number of bichons frisés, and then alternately an image of each. /
Montrer un ensemble d'images de cerisiers en fleurs, suivi d'images de bichons frisés et enfin alterner entre des images des deux.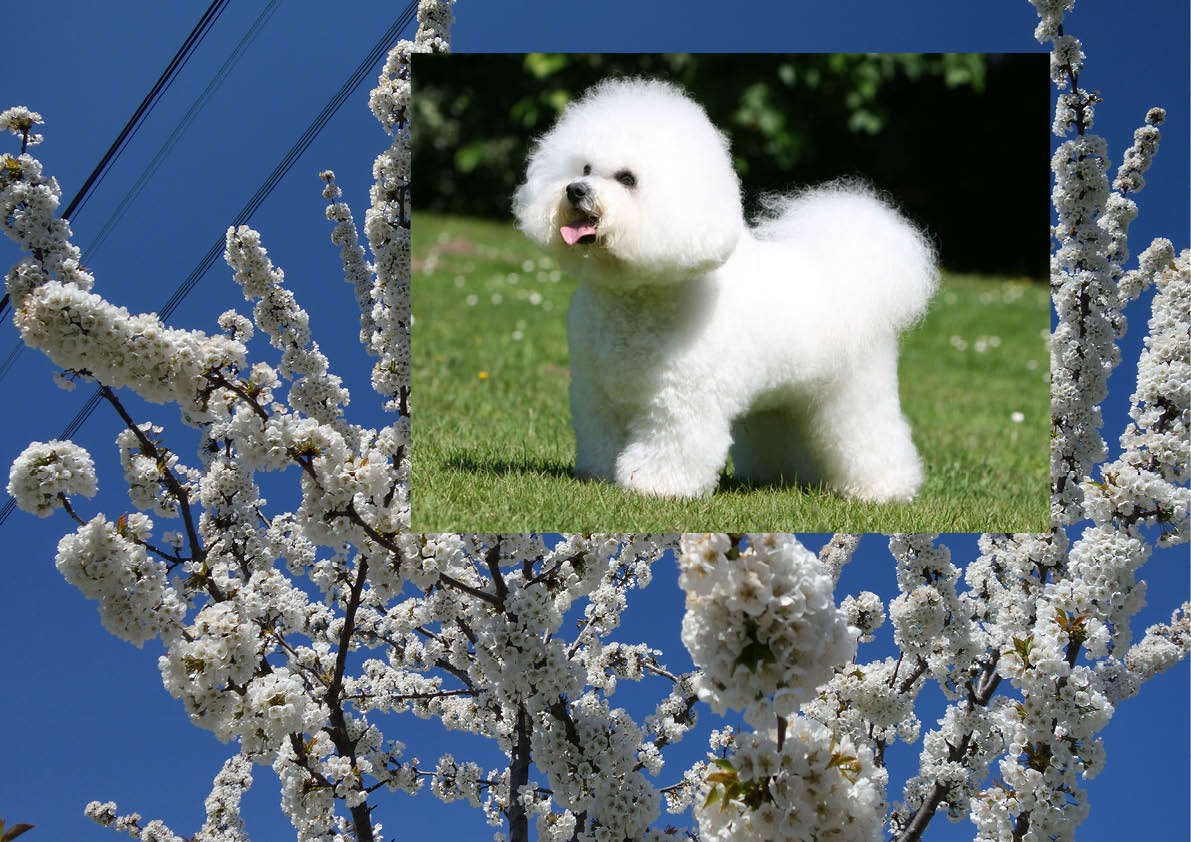 .
#1 performed at
- La Traversée, L'Adresse du Printemps de Septembre, Toulouse, april 2019
- event by Paracetamool, Art-Cade Galerie Bains Douches, Marseille, septembre 2020
.
Caténation #2
3. "de la ressemblance"
4. "sororité"
Read a text about sorority. Sing a song about my older sister. /
Lire un texte à propos du sentiment de sororité. Chanter une chanson à propos de ma grande soeur.
.
5. "célébration"
Place pointy hat on head. Open bottle of cheap fizzy wine. Stand under box of confetti and pull on string. Drink wine and pull string until the box is empty. /
Mettre un chapeau pointu. Ouvrir une bouteille de vin mousseux pas cher. Se placer sous une boîte de confetti et tirer sur la ficelle. Boire le vin en tirant sur la ficelle jusqu'à ce que la boîte soit vide.

#2 performed at
- Théâtre du Ring, Toulouse, mai 2021
- Jeune Création, Romainville, juin 2021
- Les Ecrits 9, Gaillac, juin 2021